Screenshots
The Last Outpost is a text adventure game. It will almost certainly look different on your screen than it does here, but the text will be the same. These pictures were taken from a Linux box. The terminal program is 'rxvt -geometry 80x26 -fn 8x16 -fg white +sb -title "The Last Outpost" -e telnet last-outpost.com 4000'.
The title screen.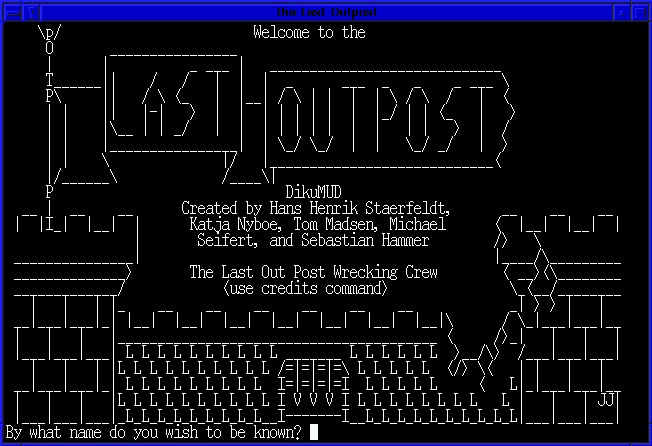 A map of town.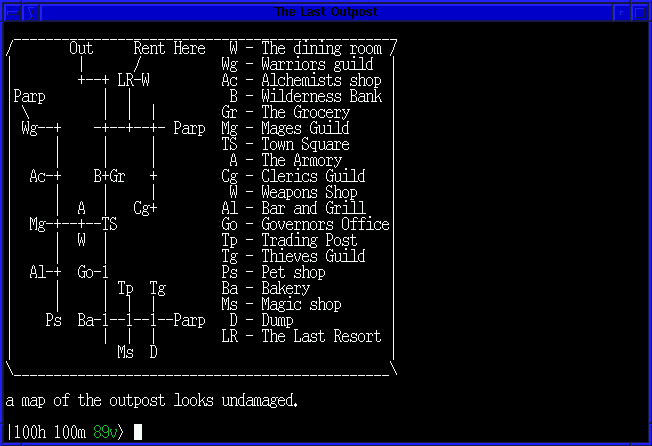 A look at a well dressed player.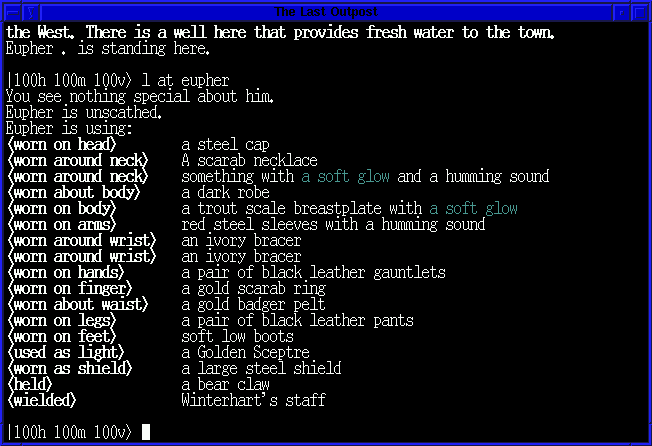 A look at the zone list.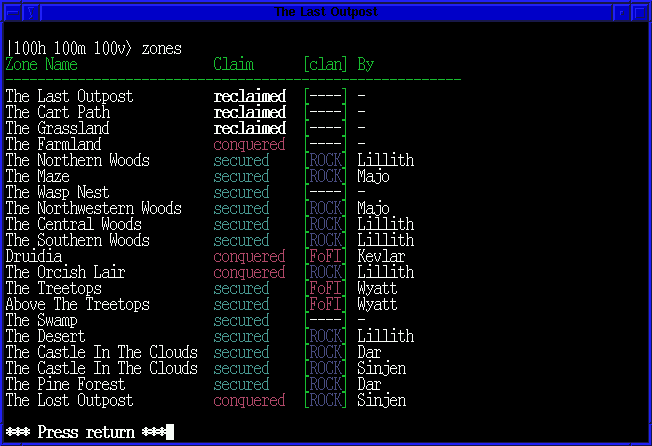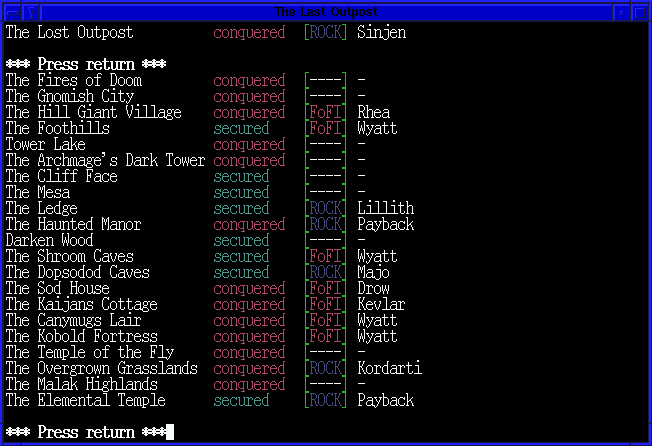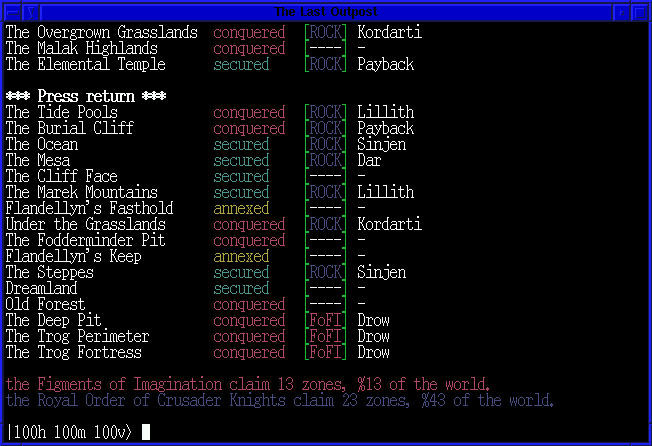 Hunting rabbits.